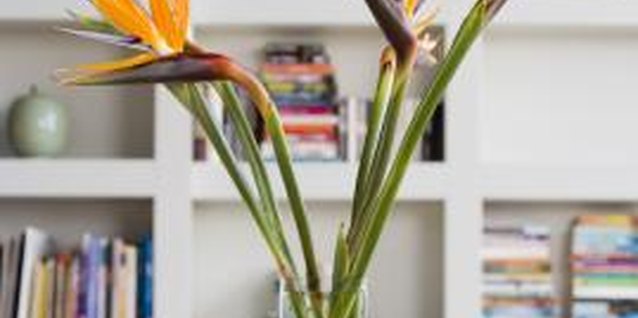 Wall cubbies or cubes are useful and versatile elements of home organization and decor. They can display collections in your living or dining room, organize office items or craft supplies, and tame the clutter that often finds its way into your laundry room or mud room. Pre-made wall cubbies are readily available at home stores, and usually have hanging keyholes for instant application. If you can hang a picture, you can design and create your own storage and display system with wall cubbies.
1 Measure your wall and the space available for hanging wall cubbies. Draw your space on graph paper and visually sketch your arrangement with ruler and pencil. The cubes can be arranged in a grid or a straight line, or they can be casually hung on the wall in a random arrangement. Keep the existing furniture in mind as you do this.
2 Lay the cubbies face up on the floor in the shape of your arrangement. If you want to make adjustments to your plan, you can do it now. Measure the placement of the cubbies on the wall and lightly mark the location of the top corners with a pencil.
3 Turn the cubbies over so they face down on the floor. Place strip of masking tape horizontally across both hanging keyholes on the back of the cubby. The top of the tape should just touch the top of the keyhole opening. Make a pencil mark on the tape where the mounting screws will go. Repeat for all of the cubbies.
4 Remove the tape from the cubbies and apply to the wall with the top corners meeting the marks you made to indicate the top corners of the cubbies. Adjust placement if needed. Use the spirit level to make sure the top edges of the tape are horizontal.
5 Drill holes for mounting screws and anchors just above the pencil marks. Remove the tape. Use a hammer to tap a wall anchor into each hole, except when the hole is on a stud. Drive the mounting screws into the stud or anchor with a screwdriver. Hang the cubby on the screws. Repeat for the remaining cubbies.
Items you will need
Tape measure

Graph paper

Ruler

Pencil

Masking tape

Spirit level

Drill

Hammer

Wall anchors

Screwdrivers
Tips
Grid or straight-line cubby arrangements require precise measuring and placement of mounting screws. Casual arrangements are more forgiving, because it won't matter if the cubby is slightly displaced from your plan, as long as the top is horizontal.

Purchased wall cubbies usually come with mounting screws, but do not always include wall anchors. Check to see if you need to provide anchors before you begin your project.

Wall cubbies can be dressed up for your decor with paint, scrapbook paper or fabric. You can decorate the outside, the facing edges, the back or the entire visible portion of the cubby.
Warning
Wear eye protection when using a drill or hammer.
Photo Credits
Jupiterimages/Polka Dot/Getty Images