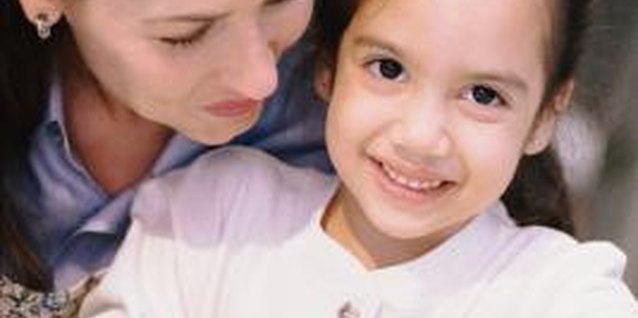 A birthday party's centerpiece is the "piece de resistance" of the table; it's fun and frivolous, made especially so with the help of small hands. Kids love to help, and their imaginations come in handy when designing such a glorious element. Let them have a say, but help them to keep it simple -- a splendid centerpiece can be edible, movable or visually engaging without being complicated.
1 Create a dump truck and heavy-equipment centerpiece. Wash and dry a child's large toy trucks and construction toys, and arrange the vehicles down the center of the table as a construction work site. Fill the vehicles' beds and buckets with finger-food party treats such as chips, popcorn, candies, cookies, fruits and veggies.
2 Form a "fruit" cake on a cake plate. Use three rounds of seedless watermelon with the rinds removed as the layers for the "cake." Stack the layers from largest to smallest. Have the kids push assorted fruits -- strawberries, grapes, cantaloupe balls -- onto bamboo skewers. Push the fruit-laden skewers into the watermelon stack as decorative elements.
3 Decorate plain, helium-filled balloons with the guest of honor's name and age or objects and colors in the party's theme. Decorate the balloons with nontoxic markers, colored tape, construction paper shapes or fuzzy craft pompoms held in place with child-safe glue. Tie a ribbon to each balloon. Tie groups of balloons to decorative weights, such as candy-filled, plastic bottles or hand-painted rocks.
Items you will need
Large toy trucks and equipment

Finger foods

Watermelon, berries and fruits

Bamboo skewers

Balloons

Nontoxic markers

Colored tape

Child-safe glue

Construction paper

Craft pompoms

Ribbon

Balloon weights
Warnings
Supervise a centerpiece-making project when kids are involved.

Consider the age of guests when selecting foods for a centerpiece. For children under 3, avoid common choking hazards such as popcorn, grapes, raw vegetables and large chunks of fruit.

Do not allow small children to use sharp knives or scissors..

A popped latex balloon is a choking hazard.

Find out in advance if any children attending have a latex allergy.
Photo Credits
Stockbyte/Stockbyte/Getty Images