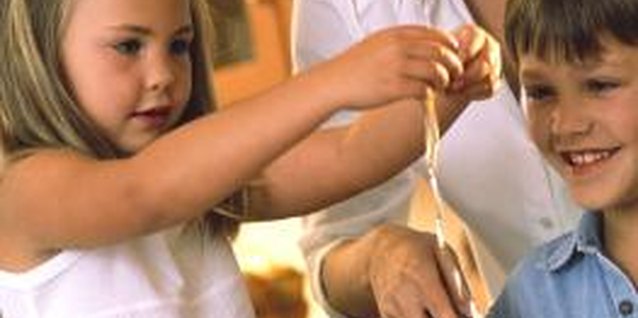 A mother's morning is often little more than a blur. Between helping search for one child's favorite pair of shoes and helping someone else finish up last night's homework, there is often little time left to gather everyone around the breakfast table. Eggs cooked in a muffin pan might just be the perfect breakfast for jampacked mornings. They're easy, healthy and tasty -- even if your family enjoys them on the way out the door.
1 Preheat the oven to 350 degrees Fahrenheit. Lightly spray the muffin pan with cooking spray or line the tins with cupcake liners.
2 Beat the eggs with milk or water, herbs, and salt and pepper. Thyme pairs extremely well with eggs. Or sprinkle in Greek oregano and feta cheese for a Mediterranean flair. Stir in sausage or bacon, vegetables and cheese, depending on what you have in your refrigerator and what your family likes.
3 Pour the egg mixture into the muffin pan, filling each portion about about halfway.
4 Bake for approximately 20 minutes, until the eggs are just set. The eggs should spring back lightly when touched. Allow them to cool for five minutes, remove them from the pan and serve.
Items you will need
Muffin pan

Cooking spray, optional

Cupcake or muffin liners, optional

Eggs

Milk or water

Herbs

Salt and pepper

Sausage, precooked and crumbled, optional

Bacon, cooked and cut into ¼ inch pieces, optional

Shredded spinach, optional

Diced bell peppers, optional

Shredded or crumbled cheese, optional
Tips
Bake the eggs the night before. The next morning, reheat them in the microwave for a few seconds for an even faster breakfast.

Make a crust out of frozen hash browns, add a whole egg in each muffin cup and bake.
References
Photo Credits
Goodshoot/Goodshoot/Getty Images