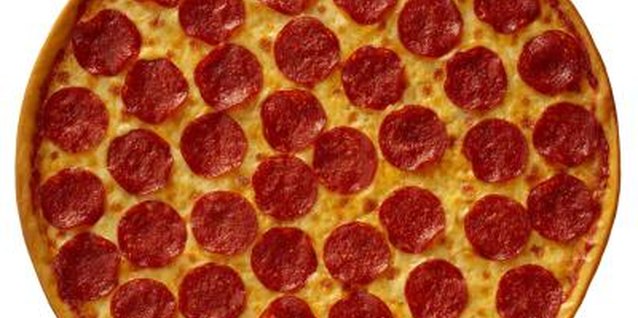 Typically, you bake frozen pizza in the oven or the microwave, but doing so often fails to get that crispy crust that some people prefer. On a warm day, instead of heating up your oven, take the pizza outside to cook on your grill, guaranteeing a very crispy pizza crust. To keep the crust from burning, you'll need to prepare your grill for indirect grilling.
1 Heat your grill to 400 degrees Fahrenheit and prepare for indirect heat. For a gas grill, turn only the burners on one side of the grill. If you are using a charcoal grill, place a drip pan in the center of the grill and the coals on either side of the pan.
2 Unwrap your frozen pizza and place it on the heated grill. Make sure the pizza is directly over the drip pan if you are using a charcoal grill or on the unheated side of a gas grill.
3 Cover the grill and let the pizza cook for 10 to 13 minutes for a standard-size, traditional pizza. Rotate the pizza a half turn, then close the lid and continue to cook for another 10 minutes, or until the crust is golden brown and crispy, to your liking. Use a food thermometer to ensure that the pizza has reached an internal temperature of at least 160 F.
Items you will need
Grill, gas or charcoal

Frozen pizza
Tips
Depending on your grill and how thin or thick your pizza crust is, you may need to adjust your grilling time appropriately.

Jazz up a frozen pizza by adding additional ingredients such as extra cheese, fresh pepperoni or red onions.
Warning
Avoid direct flames on the pizza crust, which can easily burn. Keep the pizza above the drip pan on the charcoal grill and not over the coals. For a charcoal grill, ensure that you are placing the pizza on the side of the grill that is not turned on.
Photo Credits
Brand X Pictures/Brand X Pictures/Getty Images