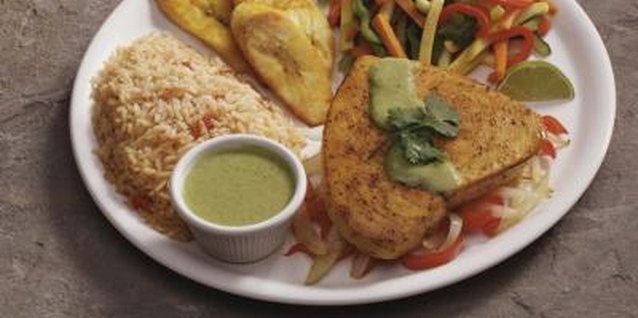 Oven-baked sole is a sumptuous and flavorful dish you can make at home. It is as appropriate for an elegant dinner party as it is for a weeknight meal with the family. With a little planning and preparation, you can make baked fillets of sole that are kid-friendly, easy to prepare and healthy.
1 Preheat the oven to 350 degrees Fahrenheit.
2 Spray a baking pan with a light cooking spray, such as a cooking spray that contains olive oil.
3 Arrange the sole fillets on the baking pan, making sure that the fillets do not overlap.
4 Drizzle olive oil over the fillets.
5 Season the fillets with salt and pepper to taste. If you would like additional flavor, sprinkle the fillets with chopped fresh parsley, thyme, tarragon and lemon juice.
6 Cover the pan with aluminum foil. The foil will protect the delicate fish from drying out and help them to cook evenly.
7 Place the baking pan into the oven and bake the fillets for 10 minutes.
8 Remove the baking pan from the oven and uncover the fillets. They should be opaque all the way through and separate easily into flakes with a fork when they are finished.
Items you will need
Baking pan

Light cooking spray

Sole fillets

Olive oil

Salt and pepper to taste

Chopped fresh parsley, optional

Thyme, optional

Tarragon, optional

Lemon juice, optional

Aluminum foil
Warning
Cook the sole thoroughly, because undercooked fish can harbor harmful bacteria that can cause food poisoning.
Photo Credits
Jupiterimages/Comstock/Getty Images