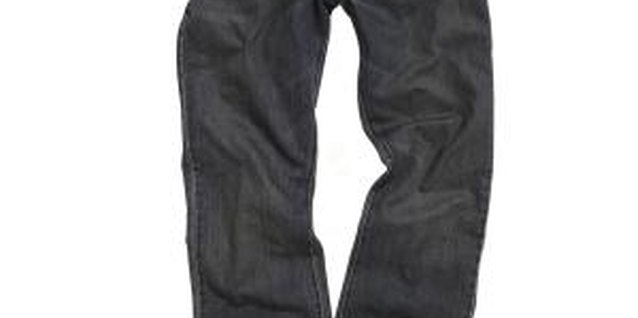 Even your favorite, most flattering pair of jeans can wrinkle if left on the floor or stuffed in a drawer. Wrinkled pants can be a problem when you need them to look neat in a hurry, without too much fuss. If you want to appear tidy without spending extra time rewashing those jeans, there are a few methods you can use. The easiest way to care for wrinkled jeans involves exposing them to a safe heat source. A heated appliance will give your jeans the smooth appearance you want.
1 Check the pockets of your jeans. Remove any items you find.
2 Turn the jeans inside out and place them in the dryer. Toss in a fabric softener sheet.
3 Choose the "tumble dry" setting and set the dryer for 10 to 15 minutes.
4 Remove the blue jeans as soon as they finish drying. Shake them to cool them. They are ready to wear.
Tips
You should add a small amount of fabric softener to the jeans when washing them. This will keep pants from wrinkling easily. (Ref.1)

Dry one pair of jeans at a time for faster drying.
Warning
Drying your blue jeans in a dryer may shrink them slightly -- use a low temperature whenever possible.
Photo Credits
Thomas Northcut/Photodisc/Getty Images