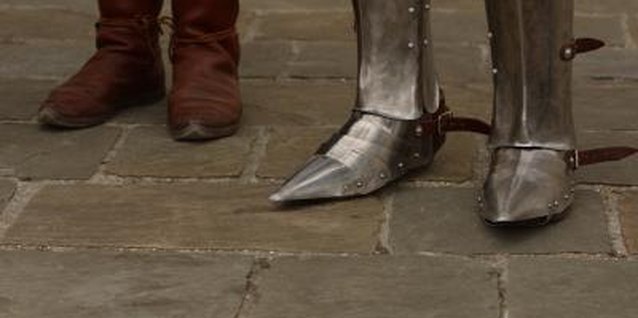 Your favorite pair of boots may take you from the grocery store to the garden, and everywhere in between. Everyday wear leads to worn and damaged soles over time. A few tricks and simple fixes keep your boots in consistent rotation, making them last longer and looking their best in the process.
1 Apply self-adhesive rubber protectors to leather soles. These inexpensive products help shoes resist moisture and wear and tear, and also improve traction.
2 Rotate between at least two pairs of boots to preserve the soles. Giving your boots at least a day of rest also allows moisture to evaporate from the inside, which can prolong the life of the boot.
3 Apply a shoe glue to the soles. Use the glue to firmly reattach detached soles from a boot's upper or for filling in small holes and cracks on rubber boot treads.
4 Rinse or wipe away grime and contamination from the soles. Rocks, sand and salt that stay on your soles -- especially leather ones -- rub and grind against the sole's material. This friction can dramatically decrease the lifespan of any boot sole.
Tip
A competent cobbler can add heavy-duty rubber reinforcements to leather-soled boots that see heavy use.
Photo Credits
Photos.com/Photos.com/Getty Images