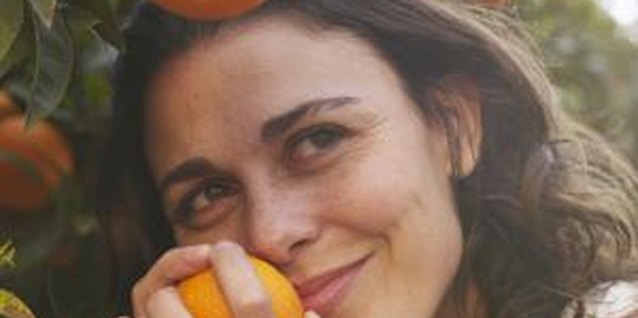 When the cool, crisp air of autumn begins to creep in, and leaves begin to turn beautiful colors, it brings to mind other autumn pleasures. Bonfires, hayrides, mulled cider, pumpkin carving, the warm glow of a fireplace and families getting together occupy thoughts. Orange and clove centerpieces are inexpensive to make, and the crisp scent of citrus makes your home smell inviting to family and friends. Involve kids in the project by letting them design the oranges.
1 Wrap each orange vertically with grosgrain ribbon. Hot glue the ribbon at the top and bottom of the orange to secure it. Center thin gold scalloped ribbon over the grosgrain ribbon and hot glue the thin ribbon at the top and bottom to secure it. Make a small bow out of the thin gold scalloped ribbon, then glue it to the top of the orange over the ribbon.
2 Draw a dotted pattern on each orange with the felt-tip markers where you would like the cloves to be placed. The pattern can be vertical lines, swirls, geometric designs or freehand designs of your choice. Kids can help with this by drawing their own designs on the oranges. They can write their names on the oranges for a personalized design.
3 Poke a clove into each dot on the designs. Continue to do this until each dot in the designs is covered. Look the designs over and add cloves to fill in bare spots if needed. The dry cloves draw the juice out of the oranges, creating an amazing smell in your house.
4 Place cedar sprigs in the bottom of the large wooden bowl. Add oranges to fill the bottom, then place more oranges in pyramid fashion until the bowl is filled. Add cedar sprigs between oranges to fill in any gaps. Place small pine cones around amid the oranges and cedar sprigs.
Items you will need
Grosgrain ribbon, 1-inch thick

Thin gold scalloped ribbon

Hot glue gun

Glue sticks

Fabric scissors

Felt-tip markers

Large wooden bowl

Small pine cones

Cedar sprigs
Tips
Orange and clove pomanders can be hung from the doorway like mistletoe or used to mark place settings.

Orange and clove pomanders make excellent gifts for friends or for your children's teachers.
Warnings
Do not leave the hot glue gun plugged in while it is not in use.

Keep cloves out of reach of small children, as they can be a choking hazard.
Photo Credits
Nick White/Digital Vision/Getty Images