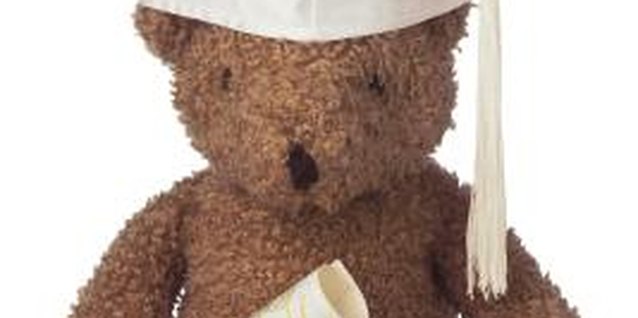 Some days you just want to pull your hair out when your kiddo can't entertain herself and nags all day..."Read to me, Mom!" Don't turn her off from special reading times together, but offer something she can do without much supervision. Surprise your little reader with an alternative to books while still fostering her love for reading. Help her make a scroll, or even several. Explain a scroll as what stories were written on before books with pages were ever made. She will love making both horizontal and vertical scroll stories, and you will love opening a whole new horizon for her. She might even just entertain herself with this activity once finished, leaving good old Mom with mixed feelings.
1. Rolled Scroll
1 Cut a strip of paper from a brown grocery bag, cutting from the open top to the bottom of the front or back of the bag. Make the strip cuts about 6 inches apart.
2. Rolled Scroll
2 Place the strip on a work surface where your little crafter can reach it easily. Arrange it so that the longer portion is facing left to right and the shorter portion is up and down.
3. Rolled Scroll
3 Crumple the paper strip, then help her smooth the strip out on the work surface again.
4. Rolled Scroll
4 Show her how to dab wet, cool tea bags onto the paper. Have her cover the paper with the teabag drippings, using other wet bags when needed. Let the paper dry.
5. Rolled Scroll
5 Encourage her to write words or letters and draw pictures to tell a story, just like in the books she loves to read with you. Provide magazine picture cutouts for her to glue onto the scroll, if she wants to add them.
6. Rolled Scroll
6 Roll the scroll from the left side to the center of the paper strip, then from the right side to the center. Tie a ribbon around the scroll to keep it from unrolling.
7. Hanging Scroll
1 Provide a 1-foot length of wire-edged ribbon to make a vertical scroll to hang on a wall. Wrap about 1 inch of the top of the ribbon around a 4-inch-by-1-inch strip of craft foam. Staple the ribbon onto the craft foam. Repeat for the bottom edge.
8. Hanging Scroll
2 Tie one end of a 10-inch length of ribbon onto the left edge of the foam strip and the other onto the right edge of the foam to form a hanger.
9. Hanging Scroll
3 Turn that little Rembrandt loose with crayons, markers, stickers or magazine cutouts and glue. Hang the scroll up on a cupboard handle or somewhere else so it can air dry, if he used glue.
10. Hanging Scroll
4 Hang the scroll on a wall area or a doorknob where the creator can enjoy it.
Items you will need
Brown grocery bag

Scissors

Ruler

Wet tea bags

Crayons or non-toxic markers

Magazine picture cutouts

Glue

Ribbon

3-inch wide wire-edged ribbon

Craft foam

Stapler and staples
Tips
Give child-created scrolls to grandparents for any occasion, to friends for party invitations, and let her make scrolls for a pretend graduation party with her favorite dolls or stuffed toys.

Help your child make hanging scrolls, either vertical or horizontal, for gifts to family members, caregivers or Sunday school and preschool teachers.
Warning
Take precautions if you wish to add dowel sticks to each end of a scroll. Young children may run with the finished scroll and get hurt by the sticks or even try to chew on them.
Photo Credits
Comstock/Comstock/Getty Images