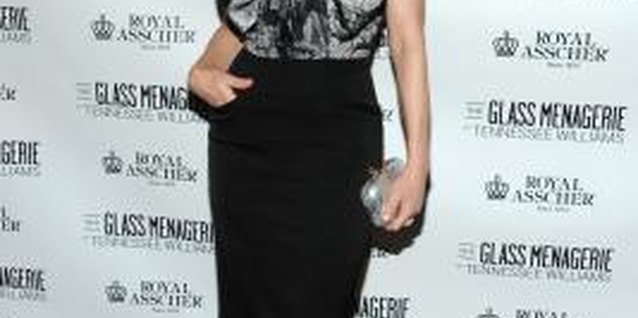 From classic fashion icon Jackie O to modern-day singer Adele, the bouffant hairstyle gives gals a beautiful boost. It's a fuss-free way to wear your locks and perfect to add a little sex appeal to formal wear for an evening out. So make a big splash with your mini bouffant hair, and you'll be swimming in a sea of compliments all night long.
1 Apply a volumizing spray to roots of towel-dried hair. Blow-dry.
2 Wrap 1-inch sections of hair around large velcro rollers and secure with hair clips. Start at the top of the scalp and go backwards in successive rows.
3 Set with hairspray and wait 5-10 minutes, then gently remove rollers and hair clips.
4 Gently blend hair using hands.
5 Create a 2-inch section of hair by running a comb from just in front of one ear, up across your head and down to just in front of your other ear. Part this section down the center.
6 Use a fine-tooth comb to back-comb 1-inch sections of hair down the center of your scalp, starting from the back edge of your center part and working backward to the nape of your neck. This step is creating the signature bouffant volume.
7 Pull back the back-combed sections of hair and secure in the center by criss-crossing two bobby pins. This should result in a partial up-do in which the top of the bouffant blends in with the rest of your hair which is down in back.
8 Tease the front section of your hair on either side of your center part. This will create volume to fill out the crown.
9 Pull the front section of hair back, securing each side into one of the criss-crossed bobby pins which will serve as an "anchor."
10 Add a third bobby in the same criss-cross pattern for additional stability.
Items you will need
Volumizing hair spray

Velcro rollers

Hair clips

Fine-toothed comb

Bobby pins

Blow dryer
Tip
Personalize your bouffant, by finishing off the back of your hair with a braid, french twist or fish tail.
Photo Credits
Ben Gabbe/Getty Images Entertainment/Getty Images