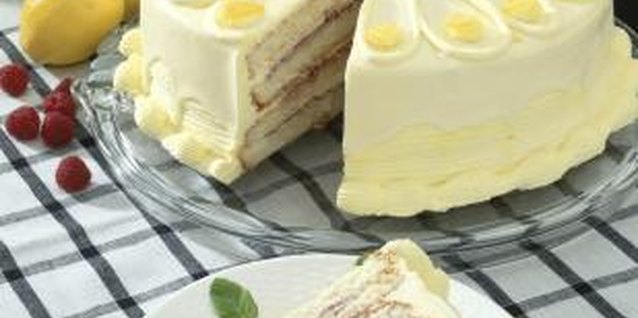 Baking soda is a staple in most kitchens, but if you've ever helped a kid with a science project volcano, you know it can behave quite spectacularly when mixed with certain liquids. Baking soda reacts immediately with acids, which is what helps make cakes and other batters rise. Mixing your baking soda with other dry ingredients, rather than adding it directly to liquids when cooking, ensures you won't cause an unintended eruption.
1 Measure the dry ingredients called for in your recipe into a bowl large enough to hold them with room for the liquid ingredients.
2 Add the amount of baking soda called for in your recipe to the other dry ingredients. Use a measuring spoon to ensure that you add the correct amount, because the chemical reaction that causes your batter to rise depends on precise proportions.
3 Whisk the baking soda into the other dry ingredients to thoroughly incorporate it. This is important so there are no clumps of baking soda that might react with the liquids when you add them.
4 Measure the liquids into the dry ingredients according to your recipe. Whisk the dry ingredients and the liquids together, or use an electric mixer to blend them.
Items you will need
Measuring spoons

Bowl

Whisk

Electric mixer (optional)
Tip
Cook batters that contain baking soda immediately or they may either not rise enough, or rise too much and then fall.
Warning
Never mix baking soda and an acidic liquid in a closed container because it could explode.
Photo Credits
Ablestock.com/AbleStock.com/Getty Images