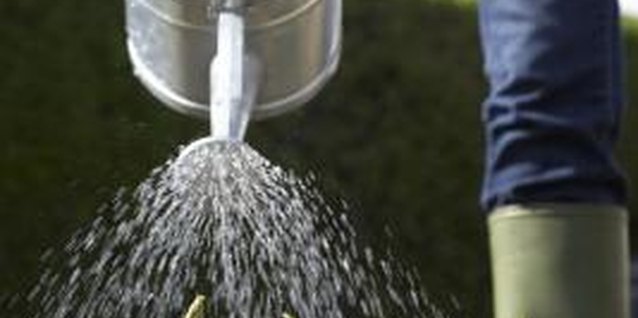 Asparagus (Asparagus officinalis) takes two or three years to get going, but the wait is worth it. These long-lived perennial plants thrive in U.S. Department of Agriculture plant hardiness zones 4 through 9, making them suitable for all but the coldest climates. Plant them in a sunny, sloped location and avoid low-lying areas of the yard that collect frost pockets. With a little mulch, they should breeze right through a frosty winter.
1 Select varieties adapted to your cold climate, such as "Martha Washington" (Asparagus officinalis "Martha Washington"). The Jersey series tolerates cold winters, but may sustain frost damage without a mulch. Several breeders have developed heat-tolerant varieties, such as U.C. 157 (Asparagus officinalis "U.C. 157), which was developed at the University of California Davis. These varieties won't perform as well in cold climates.
2 Plant asparagus crowns in early spring in a trench that is 6 to 8 inches deep. This planting depth offers extra protection to the plants in cold climates and keeps the spears from emerging too early in the spring.
3 Mulch asparagus plants with 4 to 6 inches of weed-free straw a few weeks after planting them. Leave this mulch on during both the winter and the summer. Mulch not only protects asparagus plants in cold weather, but it conserves moisture and reduces weed growth in the summer.
4 Cut the ferny growth down in late winter before new spears emerge. Leaving this growth through the winter provides additional protection to the plant and ensures that the plant has transferred the carbohydrates from the leaves to the roots.
Items you will need
Shovel

Weed-free straw

Weed trimmer or pruning shears
Tip
Certified weed-free straw is often sold at feed stores. This straw, unlike hay, won't create a big weed problem in the asparagus patch. However, it might contain a few barley, wheat or oat seeds that emerge as grasses. These seeds usually germinate and grow in the straw itself, rather than the soil. Simply turn the straw over a few times each season to smother the grasses.
Photo Credits
Martin Poole/Digital Vision/Getty Images