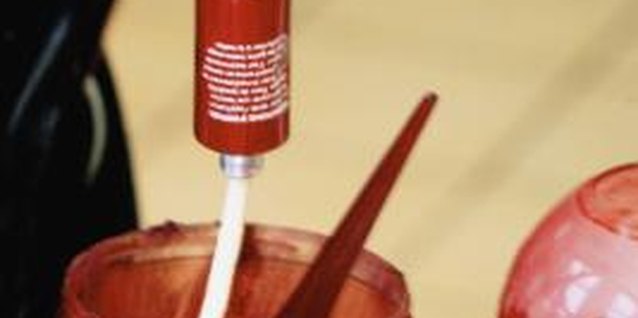 The journey to beautiful, luxurious-looking hair begins before you arrive at your hair coloring appointment. Leading professionals say that the key to getting the color you want is good communication with your stylist. It helps to come armed with photos of the color you would like to achieve. Coloring your hair requires a true commitment and hair coloring treatments can get pricey. Get the most from your salon visit by prepping your hair a few days before your arrival.
1 Wash your hair a week before the appointment using a clarifying shampoo. This will give you lots of long-lasting shine and strip away hair product build up.
2 Treat your hair with a deep conditioning pack two to three days before your hair coloring appointment. Moisturized hair holds pigment better than dry, thirsty hair.
3 Style your hair as you normally do for your salon visit. This will give your stylist a good idea of how you like to wear your hair.
Items you will need
Clarifying shampoo

Deep conditioning pack
Tip
If you plan to go more than two shades lighter or darker than your natural hair color, you may need to progressively color your hair to get your dream shade.
Warning
If you have a dry scalp, do not shampoo your hair the day of the appointment. A regular shampoo plus salon processing may add to the dryness.
Photo Credits
Medioimages/Photodisc/Photodisc/Getty Images