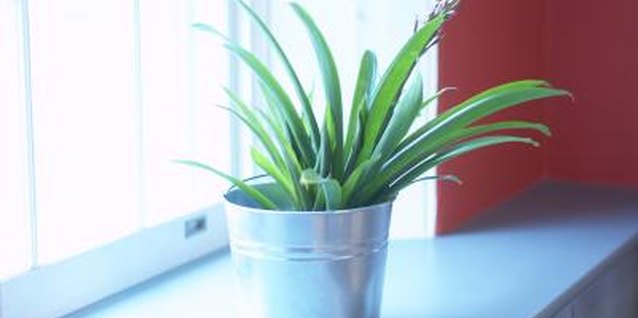 Door frames and window ledges can take a beating in a busy household -- accumulating scratches and dings until your trim is a dingy mess. When door and window moldings need some TLC, it can take more than a quick coat of paint to do the job. You may opt to completely refinish the frame and ledge, or just address areas that need the most attention to restore your door and window trim to its former glory.
1 Clean the frame and ledge using a decreasing cleaning agent, and dry thoroughly.
2 Remove the paint or varnish from a wood frame, if you're planning on refinishing the entire surface. Use a commercial paint or varnish stripper, following the instructions on the product manufacturer's label. If you're spot fixing minimal scratches, removing all of the paint or varnish is not necessary.
3 Remove scratches from a wooden door frame and window ledge with sandpaper or a handheld sander. If there are deep gouges, fill them with a wood filler, allow it to dry, and sand the surface for a uniform finish. Brush off sawdust from your surfaces using a clean, dry paintbrush.
4 Fill in scratches and gouges on plastic or metal door frames and window ledges with a plastic putty or liquid compound. Sand to an even finish.
5 Apply painters tape or masking tape to the edges of the door frame and ledges where they meet the wall. This protects the adjacent space from getting brushed with paint or stain.
6 Position a drop cloth over exposed furniture or flooring in the vicinity of the door or ledges to be painted.
7 Paint or stain the door frame and ledges using the paint color or stain of choice. If you're spot fixing an area, and the finish appears uneven or doesn't blend well, apply a light overall application of paint or stain on the on the door frame and windowsill to create an even finish.
8 Allow the paint or stain to dry thoroughly and apply a protective polyurethane topcoat to protect your work.
Items you will need
Degreaser cleaning agent

Paint remover

Wood filler

Plastic putty

Stain or paint

Drop cloth

Paintbrushes

Dust mask

Safety glasses

Rubber gloves
Tips
Work in an area with good ventilation and circulation to protect against paint or varnish fumes. Wear a respirator, goggles and protective gloves if you're working with a heavy duty stripping agent.

Thoroughly clean all of your paint brushes after using.
Photo Credits
Hemera Technologies/AbleStock.com/Getty Images