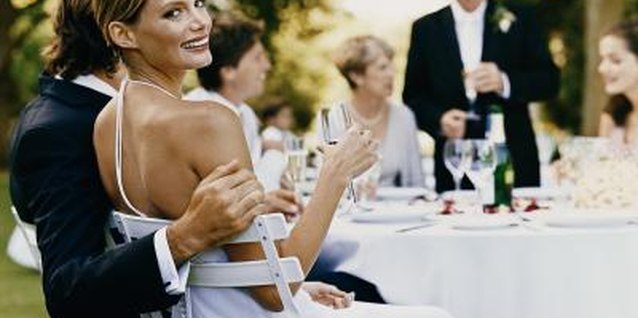 The sooner you remove wine stains from clothing, the better your chances of getting them out. However, if your satin gown is very old, the wine stains are set in and will require a more thorough cleaning. Although you should always take fragile vintage clothing to a dry cleaner, sturdier dresses can withstand home cleaning. The key to cleaning your satin gown is to wash it gently and avoid spreading the stain by scrubbing it.
1 Soak a clean white cloth with club soda or white vinegar and blot the stain. Continue blotting until you've removed as much of the stain as possible, being careful not to get the dress any wetter than necessary. Do not scrub.
2 Mix a solution of 1 teaspoon dye-free laundry detergent made for delicates with 1 cup of cold water. Stir the solution and dip a clean, soft cloth into it. Wring the cloth out.
3 Blot the stain with the detergent solution. If desired, scoop out a small amount of suds and gently work them into the stain with your fingertips.
4 Blot the stain a final time with plain water.
Items you will need
Club soda

White vinegar

Delicate laundry detergent

Soft white cloths
Tips
Use a clean cloth each time to avoid transferring the stain from the cloth back to the dress.

Test the cleaning technique on an inside seam before using it to clean the stain.

Use the same process for red and white wine stains.
Warning
Do not apply chlorine bleach to satin, as it can damage the fabric.
Photo Credits
Digital Vision./Digital Vision/Getty Images