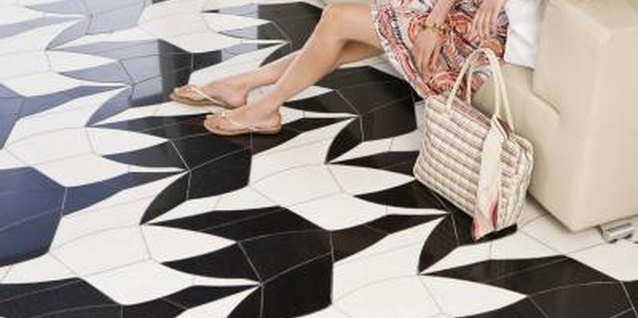 Smoke odor often lingers, and items such as fabric handbags are porous so the smoke molecules are easily absorbed into the material. Whether your fabric handbag was exposed to cigarette or cigar smoke, smoke from a house fire or even plagued with campfire smell, you don't have to toss it out because of the stench. Fabric handbags can be cleaned to remove the smoke odor for good.
1 Pour baking soda into the inside of the handbag. You don't need to fill the entire handbag with baking soda. Pour in enough to cover the bottom, then use your hand to spread the baking soda over the fabric.
2 Place the handbag into a container large enough to hold them. Sprinkle baking soda liberally onto the outside of the handbag as well.
3 Let the handbag sit overnight with the baking soda. Discard the baking soda from inside the handbag the next day. Vigorously pat the handbag to remove any trances of baking soda.
4 Hang the handbag on a clothes hanger if the smoke smell is still present. Hang it above the bathtub, then fill the bathtub up with hot water. Add 4 cups of white vinegar, then close the bathroom door. Allow the handbag to hang in the bathroom for at least 10 minutes for the vinegar and steam to remove the odor.
Items you will need
Baking soda

Clothes hangers

4 cups white vinegar
Tip
If your handbag is washable, soak it for an hour in a mixture of equal parts water and white vinegar, then wash the handbag with laundry detergent and water to remove the odors.
Photo Credits
Jupiterimages/Comstock/Getty Images