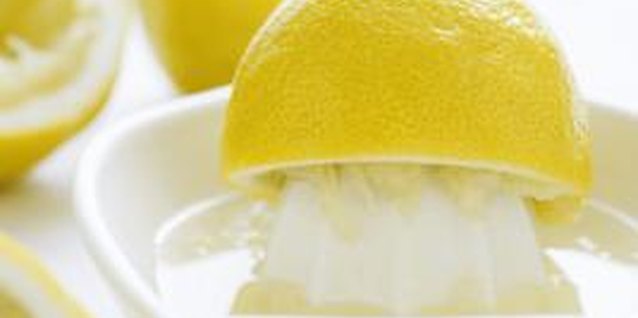 It happens even to the most seasoned, experienced cooks. You're in the middle of putting together that perfect cake and discover one critical ingredient is missing. Using a simple substitution can save time -- and your cake -- if the missing ingredient is buttermilk. Avoid the hassle of a last-minute trip to the supermarket by combining lemon juice and milk to make an acceptable buttermilk replacement. Don't worry -- any difference in the flavor of the finished cake is minimal.
1 Place lemon juice in a measuring cup, then add enough whole milk to make the desired amount. For example, to create a substitute for 1 cup of buttermilk, place 1 tablespoon of lemon juice in the cup, then add whole milk to make a total of 1 cup. Measure carefully. You can also use low-fat or skim milk; however, the cake won't be as rich.
2 Allow the mixture to stand for five to 10 minutes so the ingredients have time to blend. The lemon juice will make the sweet milk acidic and cause it to curdle like buttermilk.
3 Add the buttermilk substitute to the cake batter as directed in the recipe.
Items you will need
Lemon juice

Measuring cup

Milk
Tips
Bottled lemon juice is an acceptable substitute for fresh lemon juice and is used in the same amounts.

If you don't have lemon juice, use regular vinegar. If you don't have either lemon juice or vinegar, you can create a buttermilk substitute by mixing 1 1/4 to 1 1/2 teaspoons of cream of tartar to 1 cup of whole milk.

You can also substitute plain yogurt for buttermilk. Use the yogurt in equal measures. Although you can use low-fat yogurt, whole yogurt produces a richer flavor.
Photo Credits
Martin Poole/Digital Vision/Getty Images