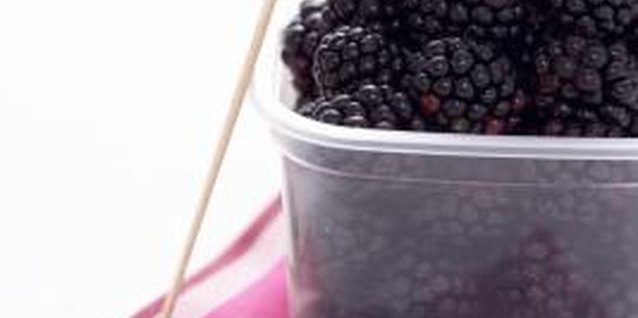 Store-bought cafe curtains are sometimes a bit uninteresting, or perhaps you simply don't have room in your budget to purchase them ready-made. Rather than settling for a bland, overpriced or cheap curtain, make your own from dish towels. Dish towels are available in a variety of prints and patterns, and as curtains, they are suitable for styles such as shabby chic or cottage decor, or even a vintage-inspired kitchen. Save even more by purchasing them from a dollar or discount store or find a matching vintage pair at a yard sale, antique store or flea market.
1 Remove the cafe curtain rod from its position above the window, using a step ladder if necessary.
2 Fold the narrow end of one dish towel over the cafe curtain rod, keeping the fold even across the entire edge, to create a pocket for the rod. Pin the folded fabric in place at least three or four times along the length of the curtain. Make the pocket wide enough that the curtain can slide easily on and off the rod.
3 Repeat Step 2 using the second dish towel, folding over the fabric so the fold is the same size as the first towel. Hold up the curtain rod at arm's length, ensuring both towels align evenly at the bottom in relation both to each other and the rod.
4 Slide both pinned towels off the curtain rod. Set the rod aside.
5 Sew the rod pocket on each towel by stitching all the way across the pinned area with needle and thread, using the original hem or seam on the folded portion of the fabric as a guide to keep the stitches straight. Use a sewing machine in place of hand stitching, if desired. Remove the pins.
6 Place both towels back on the curtain rod, sliding the rod into the pocket of each. Align the towels so the folded edge is in back or facing outside. Place the cafe rod back up over the window.
Items you will need
2 matching dish towels

Stickpins

Needle and thread
Tips
Tea towels or cloth napkins can be used in place of dish towels.

If you don't feel like sewing, use curtain ring clips to hold the towels on the rod.

Use a decorative thread as gold against a dark towel for a striking stitch line. Decorative trim or rickrack also give that towel a less towel-like look.

If the window is extremely narrow, one towel curtain may be enough, positioned so it's wider than it is long. This would require stitching along the long side rather than the narrow side.

Embellish your tea towels by stamping designs or words on them with fabric paints.
Photo Credits
Martin Poole/Digital Vision/Getty Images